GRACIOUS UNCERTAINTY - Oswald Chambers
…it has not yet been revealed what we shall be… —1 John 3:2
SPECIAL BROADCAST WITH ROBIN BULLOCK AND ROGER STONE!
ON HELL - C.S. Lewis
There is no doctrine which I would more willingly remove from Christianity than this, if it lay in my power. But it has the full support of Scripture and, specially, of Our Lord's own words; it has always been held by Christendom; and it has the support of reason.
FLASHPOINT LIVE: TULSA | UNITED WE STAND! HIGHLIGHTS & SPECIAL WORD (April 21, 2022)
YOUR PASSOVER BLESSING - SID ROTH
DREAM ABOUT PRESIDENT TRUMP BEING REVEALED - Wanda Alger
Amanda Grace Talks...A WORD FROM THE LORD FILLED WITH HIS MIGHT

Week #89 - Timing is Everything! - Karen Hardin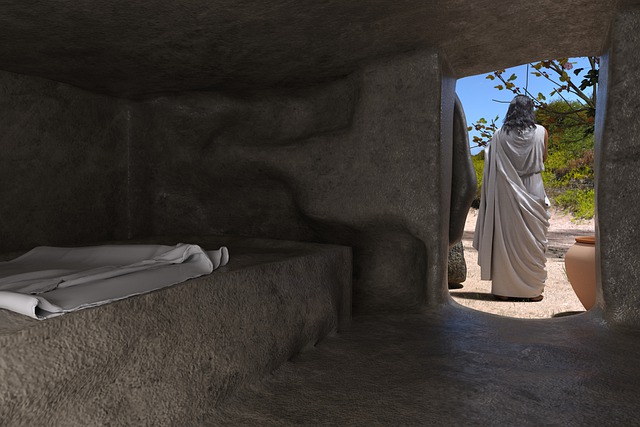 Dear City Intercessor,
It would be easy to be discouraged if we allowed ourselves to be swept by the emotions of what we see.
Instead I say, take courage because we are in a season of deliverance.
This past week we saw the appointment of an activist, liberal judge whose record has advocated on the side of criminals, perversion and unrighteouness.
In the California Assembly, legalized infanticide took another step forward as all six of the committee's ruling Democrats voted in favor of AB 2223 which would allow for the killing of babies up to six weeks after birth. This bill now heads to the Assembly Health Committee and if it passes, then proceeds to the full California Assembly for a vote to legalize murder outside the womb even as they continue to murder babies inside the womb.
In my city there were elections this past week. Even though numerous godly conservatives rose up to run for school board positions to remove the evil of transgenderism and racist brainwashing taking place in the public schools, most were defeated even though my state has historically been a very red state.
Billy Graham - Is the handwriting on the wall, America?
Faith and Fire - Jesus Culture - America Will Be Saved
"God Says: I Am Setting Things Straight!"

- Amanda Grace, Fishkill, New York
Prophecy by Amanda Grace (March 25, 2022):
Praise be to the Lord of hosts, maker of Heaven and Earth; maker of the stars and the times and seasons. For Your name is glorified throughout the earth. The earth is the Lord's and the fullness thereof, and to His Kingdom there is no end.
The Time of the Great Scramble
The Spirit of the Lord says this day, "Let God arise and let HIS enemies be scattered. For this is a time of great scattering – of the great scramble. This is a time where monopolies of the wicked shall and will be broken up," says the Lord.
The Lord of hosts says, "I am a God of mercy, HOWEVER, I am also a God of justice, of order and of righteousness. What men have done – men and women in leadership, in media, in the world of socials – what they have said, what they have done, has become a stench in My nostrils," says the Lord. "For their words are nothing more than clanging noise...meaningless, substance-less...railing accusations. For when Michael was contending for the body of Moses, HE DARED NOT bring a railing accusation but said, 'The Lord REBUKE YOU.' The 'railings' are going to derail during this time; their ramblings have begun their downward spiral."
"I Am Setting Things Straight" Continue Reading >>>
The Law of Buy-In: Moses Gains Credibility
The approach of the Egyptian army terrified the Israelites, and they placed heavy pressure on Moses to handle this crisis. Moses didn't panic, since he had seen the power of God's handiwork. Instead, he exuded both poise and peace, winning for himself great credibility as a leader. Through one incident he became the nation's "go to" leader. Note what gave him credibility: 1. He projected calm instead of craziness. "Moses answered the people, 'Do not be afraid. Stand firm and you will see the deliverance the Lord will bring you today'" (Ex 14:13). 2. He projected confidence instead of cowardice. "The Egyptians you see today you will never see again" (Ex 14:13). 3. He projected clarity instead of confusion. "Then the Lord said to Moses, 'Why are you crying out to me? Tell the Israelites to move on'" (Ex 14:15). 4. He projected competence instead of clumsiness. "Then Moses stretched out his hand over the sea, and all that night the Lord drove the sea back with a strong east wind and turned it into dry land. The waters were divided, and the Israelites went through the sea on dry ground, with a wall of water on their right and on their left" (Ex 14:21–22). Taken from NIV The Maxwell Leadership Bible