Faith and Fire - Jesus Culture - America Will Be Saved
"God Says: I Am Setting Things Straight!"

- Amanda Grace, Fishkill, New York
Prophecy by Amanda Grace (March 25, 2022):
Praise be to the Lord of hosts, maker of Heaven and Earth; maker of the stars and the times and seasons. For Your name is glorified throughout the earth. The earth is the Lord's and the fullness thereof, and to His Kingdom there is no end.
The Time of the Great Scramble
The Spirit of the Lord says this day, "Let God arise and let HIS enemies be scattered. For this is a time of great scattering – of the great scramble. This is a time where monopolies of the wicked shall and will be broken up," says the Lord.
The Lord of hosts says, "I am a God of mercy, HOWEVER, I am also a God of justice, of order and of righteousness. What men have done – men and women in leadership, in media, in the world of socials – what they have said, what they have done, has become a stench in My nostrils," says the Lord. "For their words are nothing more than clanging noise...meaningless, substance-less...railing accusations. For when Michael was contending for the body of Moses, HE DARED NOT bring a railing accusation but said, 'The Lord REBUKE YOU.' The 'railings' are going to derail during this time; their ramblings have begun their downward spiral."
"I Am Setting Things Straight" Continue Reading >>>
The Law of Buy-In: Moses Gains Credibility
The approach of the Egyptian army terrified the Israelites, and they placed heavy pressure on Moses to handle this crisis. Moses didn't panic, since he had seen the power of God's handiwork. Instead, he exuded both poise and peace, winning for himself great credibility as a leader. Through one incident he became the nation's "go to" leader. Note what gave him credibility: 1. He projected calm instead of craziness. "Moses answered the people, 'Do not be afraid. Stand firm and you will see the deliverance the Lord will bring you today'" (Ex 14:13). 2. He projected confidence instead of cowardice. "The Egyptians you see today you will never see again" (Ex 14:13). 3. He projected clarity instead of confusion. "Then the Lord said to Moses, 'Why are you crying out to me? Tell the Israelites to move on'" (Ex 14:15). 4. He projected competence instead of clumsiness. "Then Moses stretched out his hand over the sea, and all that night the Lord drove the sea back with a strong east wind and turned it into dry land. The waters were divided, and the Israelites went through the sea on dry ground, with a wall of water on their right and on their left" (Ex 14:21–22). Taken from NIV The Maxwell Leadership Bible
Hacking the Human Design - Dr. Zelenko Exposes Transhumanist Cult High Priest in Powerful Interview with Alex Jones Info Wars - The Snake has Legs...
The Book of Revelation Chapter 18 - John G. Elliott - The Fall of Babylon the Great - The World Mourns Babylon's Fall
"Fallen, fallen is Babylon the Great! She has become a dwelling for demons, a prison of every unclean spirit, a haunt for every unclean bird and every detestable animal. For all the nations have drunk of the wine of the passion of her immorality; the kings of the earth have committed adultery with her and the merchants of the earth became rich by the excesses of the her luxuries" (Revelation 18:2&3)
In earlier years I had trouble making sense of this chapter. I had difficulty understanding why the complete collapse of Babylon created extreme exuberance among saints, apostles and all of the heavenly beings.
"Rejoice over her, O heaven, rejoice all saints and apostles and prophets; because God has judged her with the judgment she imposed upon you" (Revelation 18:20)
Let me ask bluntly: "What is the big deal?"
Here is the key that turned my mind to see this passage with greater clarity: Babylon = The World System. In the prophetic writings, the word "Babylon" essentially means the same thing as when Jesus called our lives on this earth "the world."
Read more: The Book of Revelation Chapter 18 - John G. Elliott - The Fall of Babylon the Great - The World...
"Kingdom Family Will Lead to National Revolution" - Christa Elisha, Oxford, OH
Reviving Rain Over a Barren Wilderness
In January, while seeking the Lord for His heart concerning 2022, I went into a vision. I saw two clouds of glory emerging on the East and West Coasts, swelling with anticipation for a great outpouring of the Spirit to drench the land. These clouds then began to move and converge over the center of the nation, bringing reviving rain to the dry places. This outpouring rejuvenated the hearts of the remnant who have been wandering through a hard, barren wilderness. Suddenly, I saw the desert places bursting into full bloom and a radiant Bride arising out of her wilderness, leaning on her beloved King Jesus (Song of Songs 8:5).
A Great Rising of Female Leaders – Clothed in Winning Colors
Then I saw a great rising of female leaders begin to emerge. They were wild and unbridled lovers of God – of many races – racing into the harvest fields. They were clothed in winning colors, with strategy and team building skills needed to organize and lead a massive move of evangelism into the nation; mature mothers full of love, grace and dignity, willing to take genuine risks to see souls set free and lives transformed at any cost.
The spirit of fear that has kept the voice of righteous women restricted with bit and bridal will be shattered over the nation, and a resurgence of holy boldness will be like a fire in their mouths that they can't contain.
Family Reunion Continue Reading >>>

Week #88 - The Hidden Weapon of Offense - Karen Hardin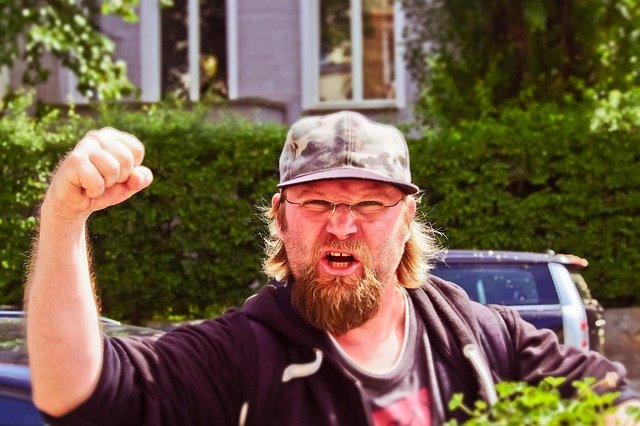 Dear City Intercessor,
What stops revival? What can derail us from our own personal destiny?
John Bevere referred to it as "The Bait of Satan." I refer to it in my book, "Infected" as stage two of a seven-stage spiritual pandemic sweeping our nation that ends in insanity. It is offense.
It is a subtle weapon Satan uses. We often embrace without realizing it. But once we do we are firmly trapped in its embrace. Offense has a twin—deception. Once in offense, deception will always enter as well. These combined forces can stop revival in our lives and in our cities.
Since my husband and I are coordinators for the upcoming Flashpoint & Mario Murillo Miracle Services coming to Tulsa on April 21 & 22, we think a lot about revival. That is what we are contending for to launch from these meetings not only for our city—but for yours and our nation.
So how do we prepare? How do we pray? Because we must do both.
First, we pray to uproot any pride, offense and deception off our lives personally as well as our families, friends, cities and churches. Pride and offense (which then brings deception) are what most often stop revival. We believe it should look like the last revival or move of God, but it won't. God always does a new thing—His thing. Let's pray this week that revival, and the needed transformation for our nation, will begin this month! It is already taking hold in some areas. May it come to each of our cities!
Read more: Week #88 - The Hidden Weapon of Offense - Karen Hardin
Ann Barnhardt explains how the false virtue of "being nice" is systematically destroying the United States, the Church, and Western Civilization.
"The Light Is Breaking Forth in April" -- Madeline James, Lexington, KY
Stepping Into the New
We are in a great prophetic time and season; much is taking place. In prayer recently, the Lord began to show me the significance of the month of April, the fourth month. The Lord showed me that as we stepped into 2022, in January, we had come into a time of transition and deliverance. In this season we celebrate two significant Jewish feasts: Purim and Passover. The festivals celebrate how God moved on behalf of His people as they walked through a season of deliverance.
The past three months have been a time of walking through a valley or, for many, a dark night of the soul. There are many great promises to be fulfilled this year and beyond. Passover is also during Nisan, which celebrates the Jewish new year. Every new season requires a level of deliverance, so we can inhabit the new. God uses these times of transition, the time between the old season and the new season, to strip away the old and make room from the new. Get ready! You're stepping into the new in April.
Developing in the Darkroom of Heaven
Flashpoint: (March 31, 2022)
MorningStar SOS – An Urgent Dream Given to Chris Reed
"God Is Blowing Away the Smokescreen!" -- Donna Rigney, Salt Springs, Florida
The Great Unveiling
On February 24, 2022, I heard the Lord say: "The eyes of this world are being opened. No longer will they be deceived into thinking evil is good and good is evil. The veil of deception is being ripped off! Much prayer, much worship, is ascending to My throne, and I will act quickly on behalf of My returning, repentant children.
"For a long season I was not sought after, and I was not acknowledged, but because evil is running rampant and overtaking your world, My lost children are returning. All those they leaned on have failed them, and even proven themselves part of the very evil that is seeking to destroy them and theirs.
"Like buckets of icy cold water, a great shock has opened My children's sleeping eyes and dull minds. As the prodigal son turned away from his rebellion and sin-filled life and ran back to his father's waiting arms, many of My children are doing the same in this hour of the great unveiling." (See Luke 15:11-32; the parable of the lost son.)
Portals of Evil Will Close and Portals of Glory Will Open! Continue Reading >>>
INTELLIGENCE BRIEFING WITH ROBIN AND STEVE - EPISODE 39 Posted on March 28, 2022 by Robin Bullock
"Boomerangs! U-Turns Are Coming to Deep State Corruption"
Prophetic word released on March 21, 2022:
Introduction from Dutch Sheets: God often used allegorical pictures in Scripture to present a truth or concept. From referring to Christ as a lamb or His Word as a seed and sword, Holy Spirit frequently used the physical realm to picture spiritual truths. He still does so today and recently gave my brother, Tim, an interesting word regarding boomerangs and highways. I believe you will be encouraged by the following word.
Boomerangs and The American Way
by Tim Sheets
Tim says: We are in days of shaking and change. Hebrews 12 tells us that everything which can be shaken will be shaken. It also says we are part of a Kingdom that cannot be shaken. The shaking will set Believers free to be the true New Testament Church – an Ekklesia that rules and reigns with our King.
Holy Spirit gave me a dream a couple of weeks ago in which I saw a large division of angels. The angels were wearing breastplates and helmets made of silver. Throughout Scripture, silver represents redemption, truth, and the purchasing of a slave's freedom. In the book of Leviticus, a slave's freedom was purchased with silver; the price for males was fifty shekels, and for women, thirty. Interestingly, this sheds light on why Jesus was sold for thirty pieces of silver. He wasn't redeeming Himself; He was redeeming His Bride. I knew this dream was about truth, freedom, and redemption. Continue Reading >>>

Week #87 Protect Our Supreme Court - Karen Hardin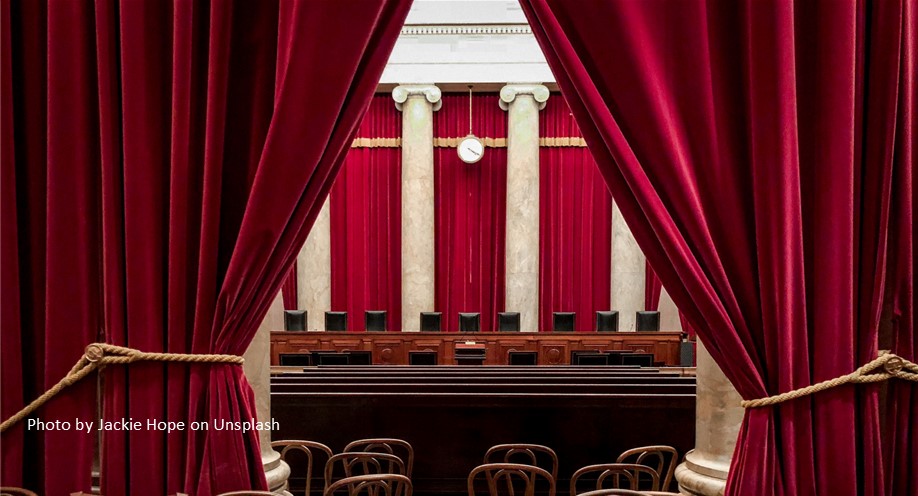 Dear City Intercessor,
This past week Biden's Supreme Court nominee, Ketanji Brown-Jackson, underwent a 5-day confirmation process in which senators had a chance to pose questions to the nominee. The liberals have esteemed her as "brilliant."
However so far she has been unable to answer simple questions such as, "Can you define a woman?" She says she cannot.
When asked what is Critical Race Theory she said she didn't know much about it. A rather shocking response since she is on record as saying that judgements need to be based on things like Critical Race Theory. According to an article by the New York Post, after Senator Ted Cruz (R-TX) detailed her record on the issue, he asked her: "Is critical race theory taught in schools? Is it taught in kindergarten through 12th?"
Her response was, "Senator, I don't know. I don't think so. I believe it's an academic theory that's at the law school level."
Obviously truth is not a factor in Jackson's responses. For despite her ambiguous statement, she sits on the board of a school that assigns and recommends numerous books on critical race theory, among them "Critical Race Theory: An Introduction," "How to Be an Antiracist" by Ibram X. Kendi and "The End of Policing," a tract advocating the abolition of police. Summer reading for third-, fourth- and fifth-grade students includes another Kendi book, which states that racial colorblindness is really just a convenient cover for racism. For pre-K students, Kendi's "Antiracist Baby" urges young children to confess their supposed racism.
The media and liberals say nothing of her evasive answers. Truth doesn't seem to be a requirement in her responses or for this position.
Read more: Week #87  Protect Our Supreme Court - Karen Hardin